About
A native of Bogotá, Colombia, Moises Esquenazi's interest and early education in art were fostered by his grandmother, an artist and patron of contemporary Colombian artists, as well as by his father, an ambassador,  engineer and farmer. Esquenazi was educated primarily in the U.S., earning a B.A. from Cornell University and an M.F.A. from the University of Southern California.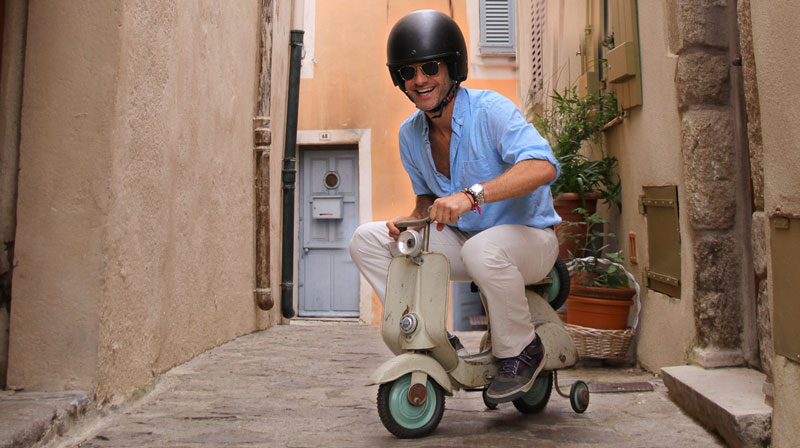 Moises Esquenazi
Esquenazi's early career was spent as an architectural renderer and animator, working on such projects as Steve Wynn's Freemont Street Experience in Las Vegas and the AT&T Olympic Pavilion in Atlanta.    His education in architecture and fine arts as well as the skills he fine-tuned as an animator proved invaluable for 3-D modeling and rendering when he transitioned into a new career as an interior and products designer in 2000.    Esquenazi is also an accomplished photographer, having exhibited at The Makor Center in New York City. His most recent photography series will be exhibited in June 2010 and was featured on the cover of the October 2009 issue of Metropolitan Home.
Whenever possible, Esquenazi customizes his clients' homes by designing furnishings or wall coverings for them. Instead of focusing on a particular style, he strives to integrate the client's background with the style of the architecture and the local surroundings, and always allowing function to guide the design. Having the focus on function permits the client to drop some pre-conceived ideas of what the space should look like, resulting in a more creative use of elements, such as the "daybed" which has become a signature element. Esquenazi's Palm Springs home was featured as one of the "Best Homes in America" in the 25th Anniversary edition of Metropolitan Home, and his Hamptons home was the feature story for the magazine in a recent issue. Additional work has been published in House Beautiful. The Los Angeles Times, SPACE Magazine, The London Telegraph, Hamptons Cottages & Gardens and Homes and Gradens. Esquenazi is currently developing his own furniture, wallpaper and fabric line. He divides his time between Los Angeles and New York.
ADDRESS
505 Park Avenue, 4th Floor Compass New York, NY 10022
EMAIL
E: designinfo@leoob.com