About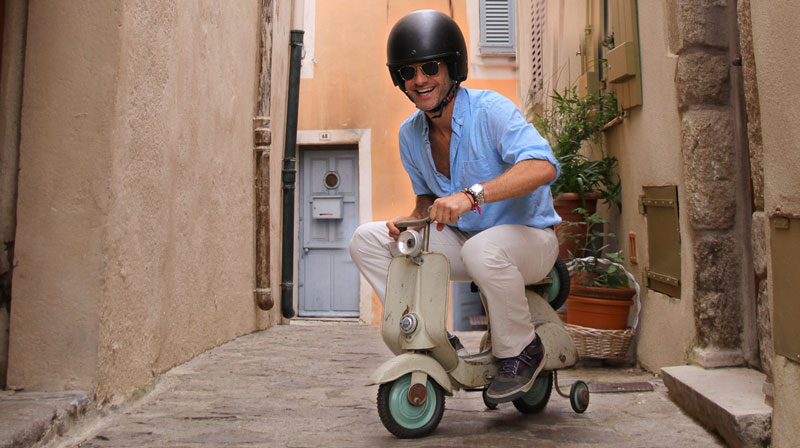 Moises Esquenazi
Esquenazi's early career was spent as an architectural renderer and animator, working on such projects as Steve Wynn's Fremont Street Experience in Las Vegas and the AT&T Olympic Pavilion in Atlanta.    His education in architecture and fine arts as well as the skills he fine-tuned as an animator proved invaluable for 3-D modeling and rendering when he transitioned into a new career as an interior and products designer in 2000.    Esquenazi is also an accomplished photographer, having exhibited at The Makor Center in New York City, ALM in St. Tropez, France and Gallery B in Sag Harbor, NY.
Whenever possible, Esquenazi customizes his clients' homes by designing custom furniture or wall coverings for them. Instead of focusing on a particular style, he strives to integrate the client's background with the style of the architecture and the local surroundings, and always allowing function to guide the design.
Esquenazi's Palm Springs home was featured as one of the "Best Homes in America" in the 25th Anniversary edition of Metropolitan Home, and his Hamptons home was the feature story for the magazine in a recent issue. Additional work has been published in House Beautiful, The Los Angeles Times, SPACE Magazine, The London Telegraph, Hamptons Cottages & Gardens,  Homes and Gardens, Surface Magazine and Interior Design.
Esquenazi is currently developing his own furniture, lighting, wallpapers and fabrics available through his studio and store WAOWIG.  He divides his time between Miami, New York and Bogota.
CONTACT
ADDRESS
1930 NW 21st Terrace • Miami, Florida 33142